There has been a deliberate effort to attract youth to get into agriculture especially in Africa where a huge chunk of farmers is ageing. While the youth are being trained on agribusiness to make agriculture "cool", one factor is affecting this – access to credit.
Recent research in Tanzania sought to identify factors that influence access to credit and also analyse the effect of credit on income among youth farmers. Within the agriculture sector, young people find horticulture more attractive since it requires limited land, has high returns and the growing season is short. The research by Huldah Too, a CARE Fellow supported by the International Institute for Tropical Agriculture (IITA) and sponsored by IFAD was conducted among small scale youth tomato farmers in Mvomero district. The main economic activity in the district is agriculture which employs over 90% of the population.
"The youth have a challenge in accessing credit. Therefore I decided to research on the determinants of credit access among the youth farmers. This is because capital is crucial if the youth are to engage in agriculture. With access to credit, it is easy to purchase agricultural inputs like fertilizer, seed, and pesticides and also pay for labour. Youth engaged in agribusiness can be able to plan on long-term investment in agriculture if credit is available. The seasonal nature of agricultural activities and the increased unemployment are other factors that amplify the importance of credit facilities to the youth in agriculture," says Huldah.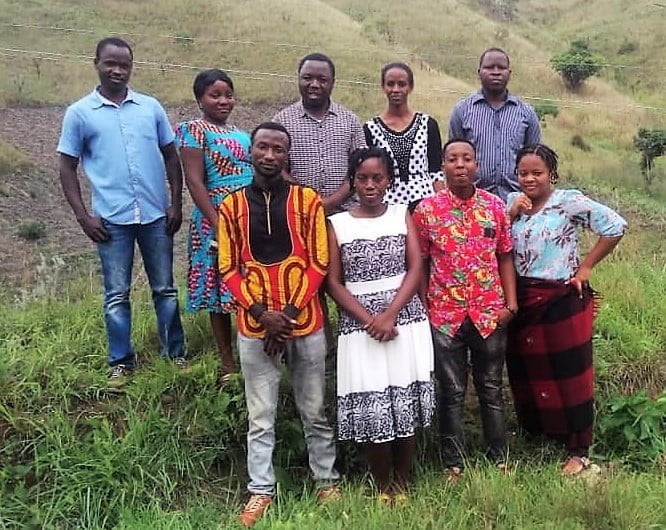 According to the study, the youth access credit from both formal and informal sources. Formal credit sources include banks, microfinance institutions, cooperatives and farmers' organisations. The informal credit sources are friends, relatives and local moneylenders. The research shows that only 26% of the youths accessed credit therefore the majority of them did not have access to credit. This is an indication that that small-scale youth farmers are not adequately provided with credit services to finance their agricultural activities. Moreover, there could be challenges that hindered the youth farmers from accessing credit. Majority of those who accessed credit were male.
Informal sources contributed a lot of credit to the youth with 52% of those who accessed credit getting loans from friends, relatives and local money lenders. The others (48%) accessed credit from formal sources such as banks and microfinance institutions.
The research identified variables that are positive and statistically significant in determining the probability of access to credit by youth farmers. These are age, education, land size, group membership and annual income.
When it comes to age, older youth farmers (aged 30-35 years) are more likely to access credit than younger farmers. This is probably because of more resource ownership (such as land) than the younger youth farmers (aged 18-24 years), and therefore have better collateral to present to credit providers. This explains why those without collaterals can't access credit from sources who insist on producing them.
In education, young farmers with more years of formal education have a higher chance of accessing credit than those with fewer years of formal education. This observation can be attributed to the ease of understanding credit requirements and the ability to make sound economic decisions.
Belonging to a farmers' group increases the chances of accessing credit. More often, group members support one another to obtain financial services from the credit market and have a higher chance of accessing external resources such as technical and production support.
Youth farmers with a high and stable income are more likely to access credit from formal institutions than those with a lower and unstable source of income. Youth farmers with a regular source of income are more attractive to credit providers as they are more assured of loan recovery.
The amount of credit obtained by the youth from lending institutions is also affected by several factors. These are age, gender, education, marital status, experience in tomato farming, group membership, land size and annual income. Age, education, experience in tomato farming, group membership and land size has a positive and significant influence on the amount of loan borrowed. Gender, marital status and income has a negative influence on the amount borrowed. Whereby, female youth farmers are more likely to borrow larger loan amounts than men.
The research concludes that access to credit services among youth farmers is low. This is evident by the low number of farmers who have borrowed credit from formal financial institutions. Majority of the youth farmers self-finance their agricultural production activities with a number of them borrowing from informal institutions.
Extension services the study shows are also limited and this negatively influences access to information regarding financing opportunities from lending institutions. It, therefore, recommends the provision of credit especially for the youth who lack collateral and other bank requirements. This, it concludes will go a long way in promoting the engagement of youth in agriculture as it shall provide employment and become a source of livelihood.